Subscription boxes are a great gift giving choice for so many reasons.
1. Green Kid Crafts Subscription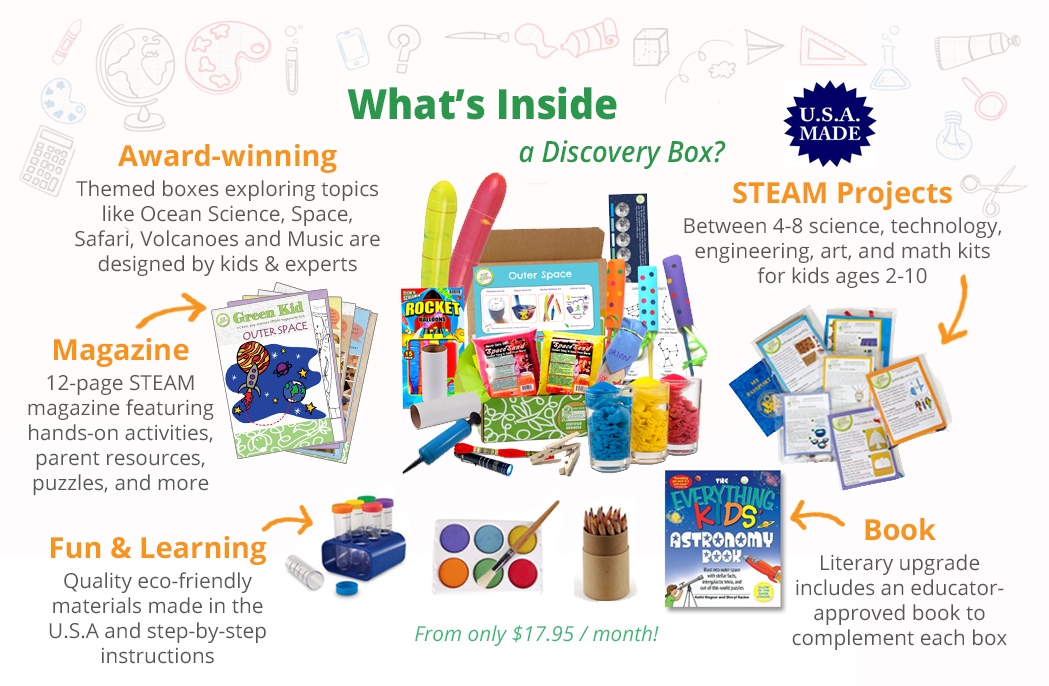 Green Kid Crafts are helping to raise tomorrow's leaders, artists, scientists, designers, and engineers. Hands-on science and art kits delivered each month for ages 2-10+
2. Hoot for Kids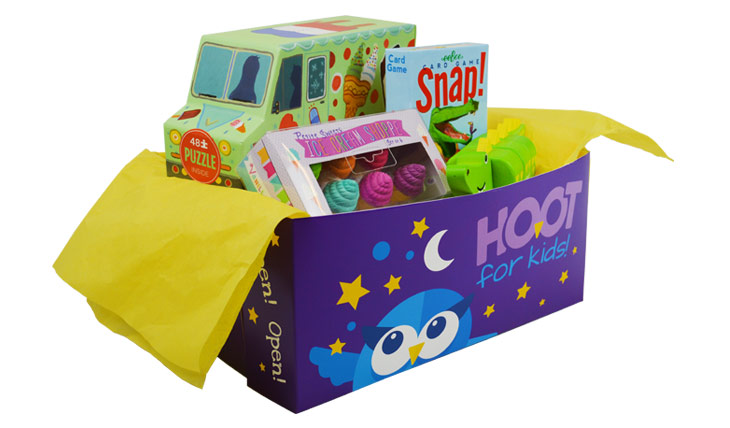 Hoot for Kids contain quality toys and activities 'which are expertly selected for newborn up to 6 years. Your treasure box will be customized based upon your child's age and developmental stage.
3.
Brick Loot
Every
Brick Loot box is filled with LEGO and brick related items. We search high and low for the newest, coolest and most outrageous items you will not find at your local toy store. All items are hand picked by our LEGO loving team and sure to leave you with a BIG smile :) For ages 6+
4. Eimmie
Eimmie is a subscription for a girl, her doll and their imaginations. Eimmie is an adorable 18"doll that comes with her own backpack carrying case, cute outfit, pajamas, eye mask and slippers. Ages 3+
5. Let's Grow Play & Learn
Let's
Grow Play & Learn boxes are themed around
moments that parents and little ones experience together. Let's Grow boxes are more than just baby and toddler activities. Each box is carefully
crafted to help you and your
child find fun, memorable experiences within
the activities you do every day. Ages birth-2 years
6. Little Passports
Little Passports offers
creative and fun ways to explore the world. With a subscription,
each month, you'll receive a package filled with fun and educational toys, activities and souvenirs designed to spark your child's curiosity. For ages 3+
7. The Walt Life Fan Club
The Walt Life Fan Club
builds magical subscription boxes, and delivers them to your doorstep every month!
Take a peek
and start building your customized box!
8. Creation Crate
Creation Crate is tech education-in-a-box! With Creation Crate,
you can learn how to build electronics without any prior experience.
Creation Crate projects are a combination of building hardware and programming software with a focus on helping you understand how it works. Each month, you'll be given a new project that's slightly harder than the last.
For ages 8+
9. Pley
Pley is an educational activity box that surprises, delights, and educates. It makes kids and parents happy.
Pley has three box types, making it ideal for multi-child households. The princess box, featuring Disney characters, for ages 4-9. The adventurer box transports children between the ages of 5 and 11 across the globe to rescue an endangered animal.
What are your favorite subscription boxes for children?